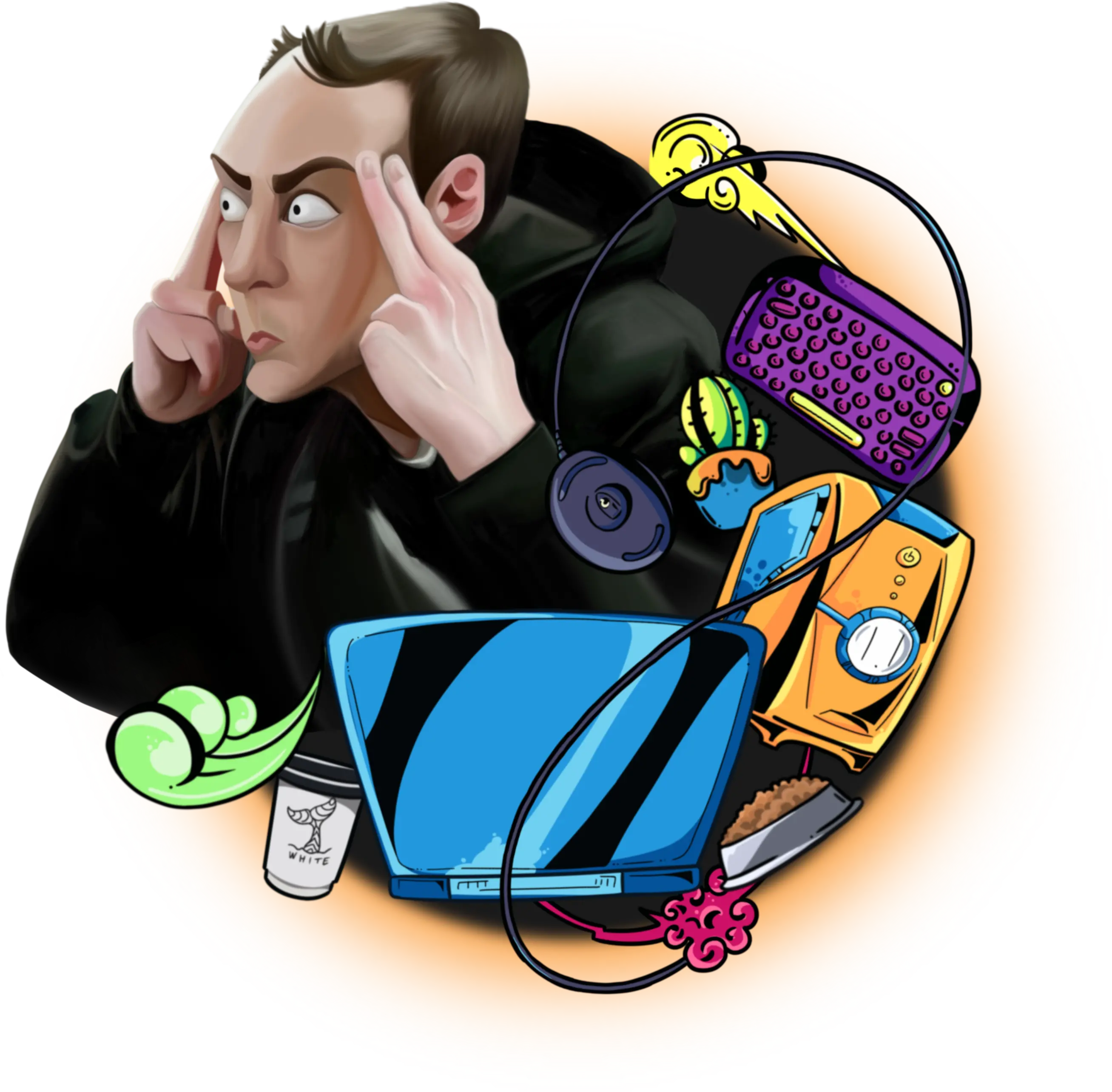 Front-end Developer Alexey ツ
Tools 👈
Gulp & WebPack:

These are build tools that allow me to automate repetitive tasks and streamline my workflow.

Git:

It is a version control system that allows me to track changes to my code and collaborate with other developers.

Figma, Photoshop, Zeplin, Adobe XD:

These are design tools that allow me to create and collaborate on designs with other team members.

Visual Studio Code:

This is my preferred code editor, which I use to write and edit code.

Windows & macOS:

I have experience working on both operating systems, and am comfortable using either platform.
Overall, my proficiency with these tools allows me to work efficiently and collaboratively, and helps me deliver high-quality products to clients.
Experience 👈
As a front-end developer, I have a diverse range of experience working on projects of varying complexity using different CMS and frameworks.
In addition to my front-end development skills, I am also experienced in working with APIs and have a good understanding of how to integrate different technologies to create seamless experiences for users.
Overall, I take pride in my ability to bring together design, technology, and user experience to create effective and engaging web experiences for clients. My problem-solving skills and communication abilities allow me to work effectively in teams and effectively communicate technical concepts to non-technical stakeholders.
Skills 👈
HTML5, CSS3, SCSS, SASS.
Flex/Grid layout, BEM.
JavaScript (ES6+), jQuery, TypeScript.
Vue, Vuex, React, Redux.
Bootstrap, TailwindCSS.
Wordpress, Yii2, Opencart.
PHP, MySQL, API.
Gulp, WebPack, Vite, Git, Docker.
Figma, Photoshop.